Strange error in WPF projects after upgrading to Visual Studio 2022.
Some weeks ago, I updated from Visual Studio 2019 to 2022. Since then, I am getting a strange error in the Xaml editor.

Error	XDG0047	The specified value cannot be assigned. The following type was expected: "Object".	

This results in the preview of the view not working and just showing "Invalid Markup".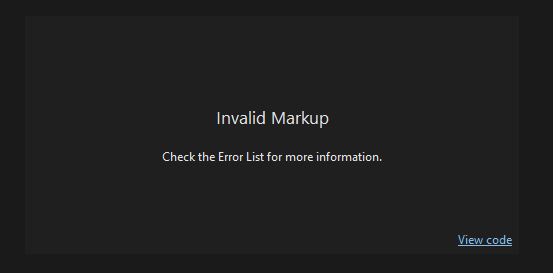 So far I was not able to find out what seems to be the problem. I suspect a bug in the Xaml editor, as the project compiles and runs perfectly.