Our experiences with K-Software regarding getting code signing certificates or in other words, how we ended up paying, without getting anything.
For our software we need a code signing certificate. We are not a big company and prices for the certificates differ a lot. You can pay up to 500 Dollars per year for an OV certificate. Which was always to much for us. So we looked up for a cheap solution in the past years and found K-Software.
The prices were more than ok in the past, usually around 70 dollars per year, depending on the years you would buy. In the past, you could order a certificate which was valid for up to 5 years. We ordered two time before, 3 years and 4 years. There was no problem, the validation process was straight forward and no problem. Back then the certificates were issued by Comodo, K-Software just functions as a reseller.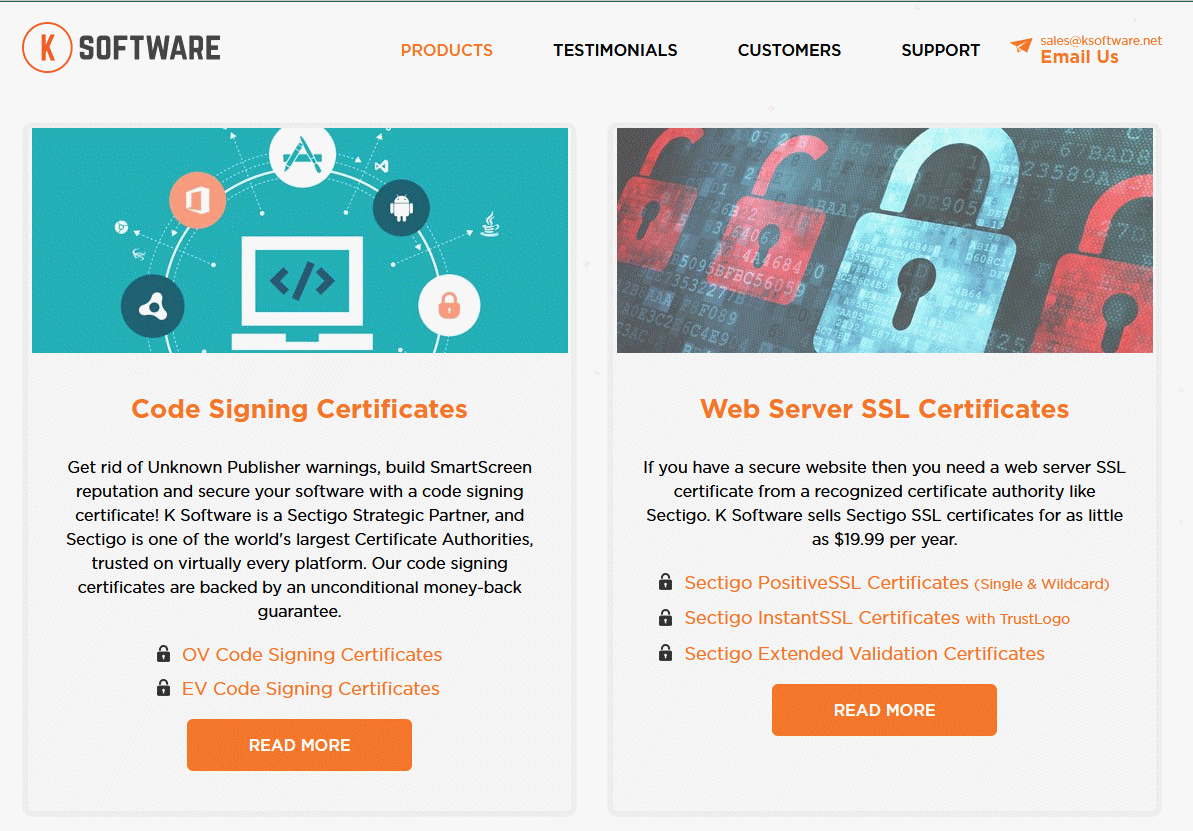 Problems with ordering in 2022
Some weeks ago, our certificate was about to expire. No problem we thought and K-Software was writing us how to get a new certificate. The prices were still very cheap. However, Comodo has been bought by Sectigo in the meantime.
So we paid! The validation process started. However, it did not work out, neither for us, nor for others, as the TrustPilot reviews show.
Like for many others, none of the documents provided were good enough for the review. The support seemed also to be located in India and the staff seems not to be aware of local German laws for companies. So they asked for documents or registry entries we just could not provide.
After some mails back and forth, the communication just stopped, no answers. We also contacted K-Software, but no responses from them either.
Not sure what the exact problem is or was, but I cannot recommend ordering a certificate at K-Software. It is a shame as it worked perfectly the years before.
We ordered our new certificate now at SSL.com. The pricing is in the same range as K-Software and the process went through smoothly.