Bei Q_ASSERT "schmiert" die Anwendung im Prinzip einfach ab. Leider auch ohne Info, an welcher Stelle jetzt genau etwas schief gelaufen ist.
Besser wäre allerdings, dass der Debugger beim fehlgeschlagenen Q_ASSERT anhält, so dass man der Ursache auf den Grund gehen kann.
This application has requested the Runtime to terminate it in an unusual way. 
Please contact the application's support team for more information.
Die lässt sich in QTCreator leicht einstellen. In den Einstellungen geht man in die Debugger-Einstellungen, GDB Extended. Dort aktiviert man nun noch die Option "Stop when qFatal() is called".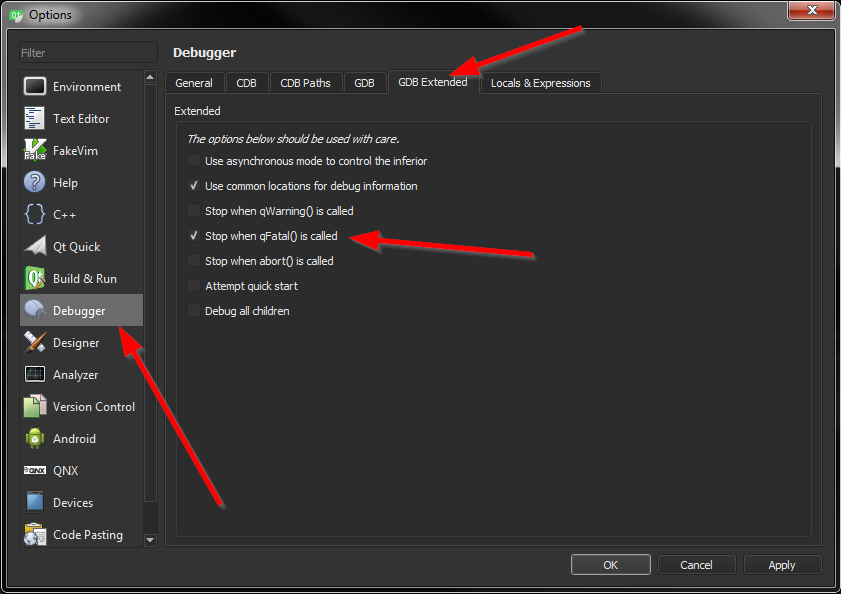 Anschließend wir bei einem Q_ASSERT der anschlägt an der Stelle angehalten und die Ursache kann besser analysiert werden.